Home for the Aged
The Homes consist of 10 houses
About the Home for the Aged
The Homes consist of 10 houses:
• The Barn
• Bon Accord
• Bow Bells
• Kenilworth
• Lidcote
• Oosterzee House
• Oram House
• Ruvee
• Trovato
• Willow Lodge
We have changed the model of our houses whereby we have appointed qualified home based carers who are on duty 24 hrs per day and who are in turn managed by professional nursing and catering staff. This allows for a more comprehensive care. More details on our new model to follow.
Accommodation in the various houses offer:
Single and double rooms with wash basins and built-in cupboards
Emergency buttons in each room
Bathrooms, showers and ample ablutions are shared by residents. Bathroom and ablution areas are cleaned on a continual basis throughout the day
All rooms are carpeted and fitted with a heater
Residents provide their own furniture, bed linen, television and curtains to personalise their rooms
Breakfast, lunch and supper served in a communal dining room
Communal lounge, where tea is served and where residents can relax socially and participate in various activities, e.g. building puzzles, play various games, read etc.
Services We offer:
Exercise group, handwork group and games mornings.
Swimming pool.
Special Christmas lunch for residents, held early December.
Hairdresser, library and tuck shop.
Weekly video shows and recreational functions.
Emergency bells in all rooms.
Meals in rooms to residents who are ill.
Services of a social worker/organizer
Podiatrist and physiotherapist available privately, upon request and at a fee.
The Homes continuously strive to improve their service to their residents through their quality assurance program.
Our current monthly rate for Assisted Living in a house is =  R11 483.
• We have a Healthcare facility for either short-term recovery from an illness or for permanent residence should a resident become too frail to live in a house.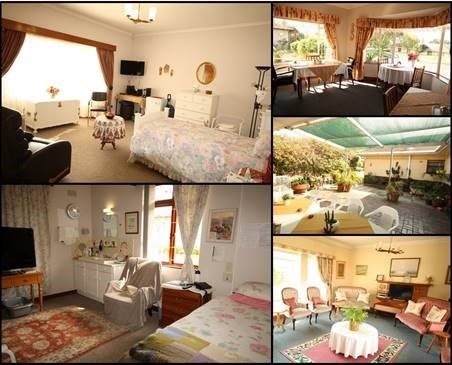 Accommodation available – Houses
We currently have vacant rooms available in our assisted living, details as follows:
• Single and double rooms with built-in cupboards and basins.
• All rooms are fitted with carpets and heaters.
• Bathrooms are shared by 10 residents (ample ablution facilities are available at all houses)
• Residents must provide their own furniture, bed linen, television, curtains, etc to personalize their rooms.
• Entry age is 70 and applicants should be in reasonably good health.
• Our monthly tariff is from R11 483 per person per month.
The monthly tariff includes the following:
o Three meals and 2 teas per day.
o 24 Hour security and access control
o Centralized laundry services
o A clinic service provided by our nursing staff
o Emergency nurse call system
o In house library, chapel services and various other activities
• 24hr Frail care, managed by our professional nurses
• Transport to shopping centres, once a week.
• Podiatrist, physiotherapist and hair dresser available at a fee.
• Social events and outings planned and co-ordinated by our in house social worker
Residents are free to spend time with their friends and family at any time, be it in their house or away visiting.
The Homes have more than 50 years' experience in care of the elderly.
For any enquiries please contact us on tel: 021 948 1844 or e-mail: annemie@starckomes.co.za or gash@starckhomes.co.za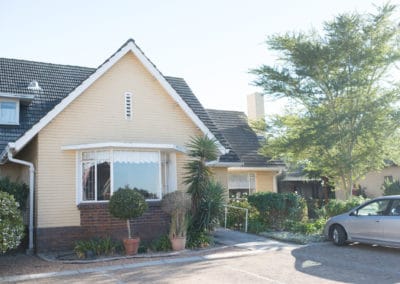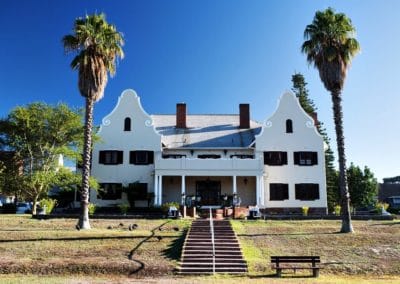 Need more information
If you are interested in the Starck Homes Accommodation and would like additional information.