To Buy or Rent
Starckwood  Retirement Village / Home for the Aged / Healthcare Facility Mary Port
Retirement Village - Oakwood
Retirement Village - Oakwood
Retirement Village - Oakwood
Retirement Village - Oakwood
Retirement Village - Oakwood
RETIREMENT VILLAGE – STARCKWOOD –  TWO BEDROOM UNIT FOR SALE
RETIREMENT VILLAGE – OAKWOOD
TWO BEDROOM UNIT FOR SALE
10 Oakwood
Size : 70.29 sqm
Life Right Unit – Price : R2 200 000
Levy : R2 363 per month
Garage Levy : R214 per month
Refer to our Retirement Village Tab for information regarding levies and services offered.
Please contact us for further information
Manager:  Simone Bastiaanse – sbastiaanse@starckhomes.co.za
Tel:  021 948 1844 | Fax: 021 949 0305
Almost fifty years ago the late George and Annie Starck resolved to make an extraordinarily generous gift – that of bequeathing their magnificent home for the benefit of the elderly. The result was the establishment of a fine retirement complex in the grounds of the Starck homestead that has provided many residents with a caring home.
A brand new retirement village known as Starckwood consisting of six blocks built on open portions of the spacious wooded grounds. Starckwood Retirement Village consists of 60 high-quality one and two bedroomed units as well as a healthcare facility which can accommodate 52 residents and which also has 2 acute wards of 4 beds each to assist residents in short-term recovery.
Lock-up garages are available to be purchased. Meals can be ordered at a fee. Age qualification for residence is 60, however, 10% of residents may be between the ages of 50-60.
The existing communal facilities are delightfully appointed and residents have many benefits at their disposal such as swimming pool, lounge, library, hairdresser and much more.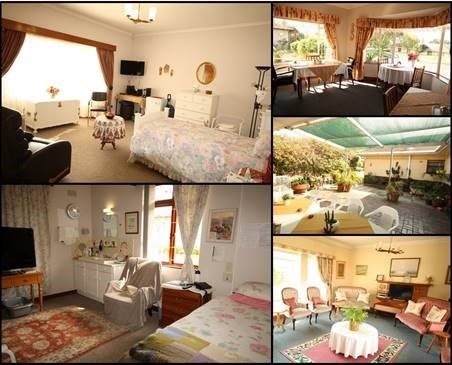 Accommodation available – Houses
We currently have vacant rooms available in our assisted living, details as follows:
• Single and double rooms with built-in cupboards and basins.
• All rooms are fitted with carpets and heaters.
• Bathrooms are shared by 10 residents (ample ablution facilities are available at all houses)
• Residents must provide their own furniture, bed linen, television, curtains, etc to personalize their rooms.
• Entry age is 70 and applicants should be in reasonably good health.
• Our monthly tariff is R9 642,00 per person per month.
The monthly tariff includes the following:
o Three meals and 2 teas per day.
o 24 Hour security and access control
o Centralized laundry services
o A clinic service provided by our nursing staff
o Emergency nurse call system
o In house library, chapel services and various other activities
• 24hr Frail care, managed by our professional nurses
• Transport to shopping centres, once a week.
• Podiatrist, physiotherapist and hair dresser available at a fee.
• Social events and outings planned and co-ordinated by our in house social worker
Residents are free to spend time with their friends and family at any time, be it in their house or away visiting.
The Homes have more than 50 years' experience in care of the elderly.
For any enquiries please contact us on tel: 021 948 1844 or e-mail: annemie@starckomes.co.za or gash@starckhomes.co.za
For any further queries please visit us at our next open days which will take place on the dates listed below and it start promptly at 10:00 am.
2019
2 October
6 November
On the open day, we present an information/ question and answer session. Afterwards, we undertake a tour for visitors to view units in the Retirement Village, our home for the aged (Assisted Living) as well as the Healthcare Facility.
Time: 10 am to 12 am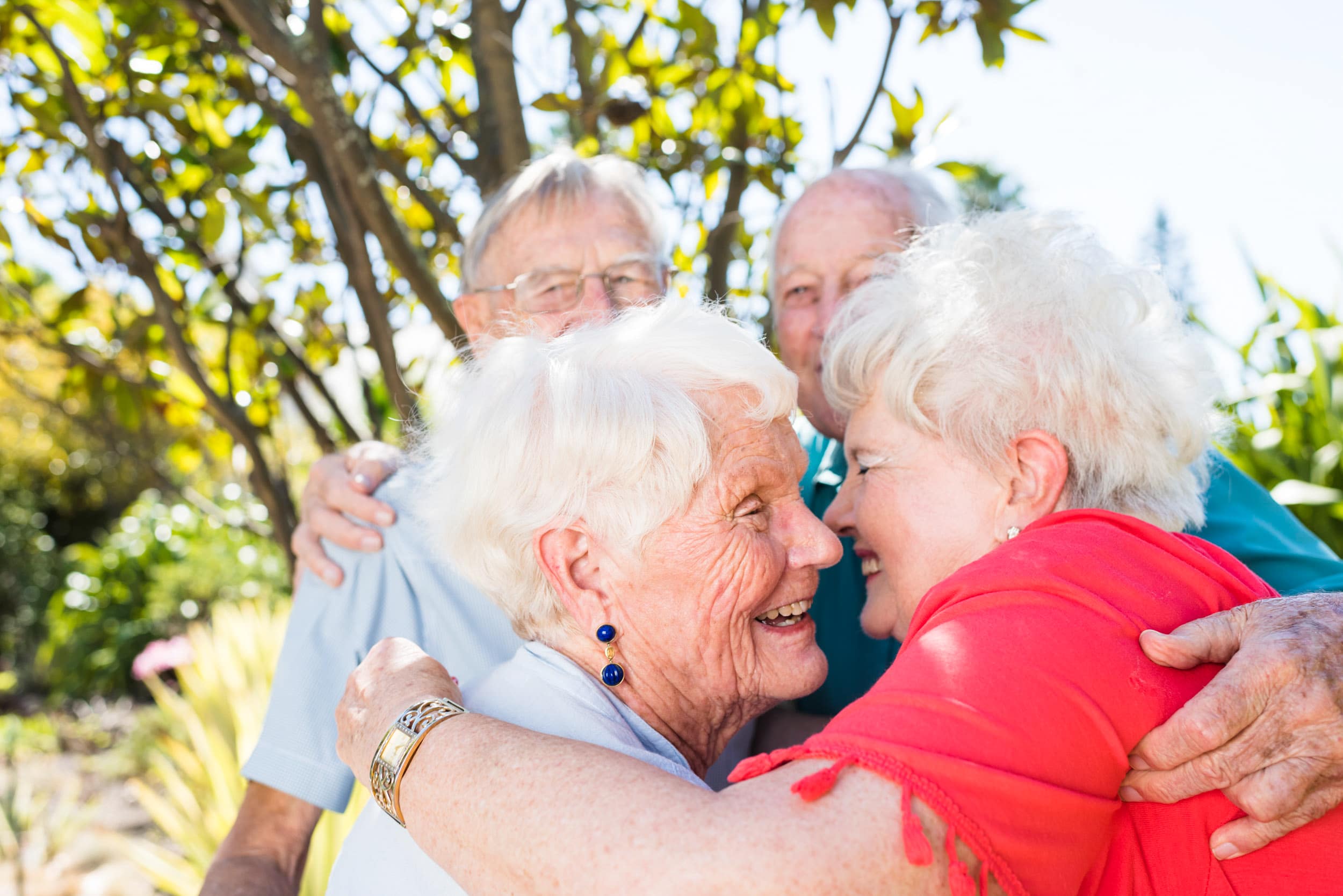 Need more information
If you are interested in the Retirement Village and would like additional information.